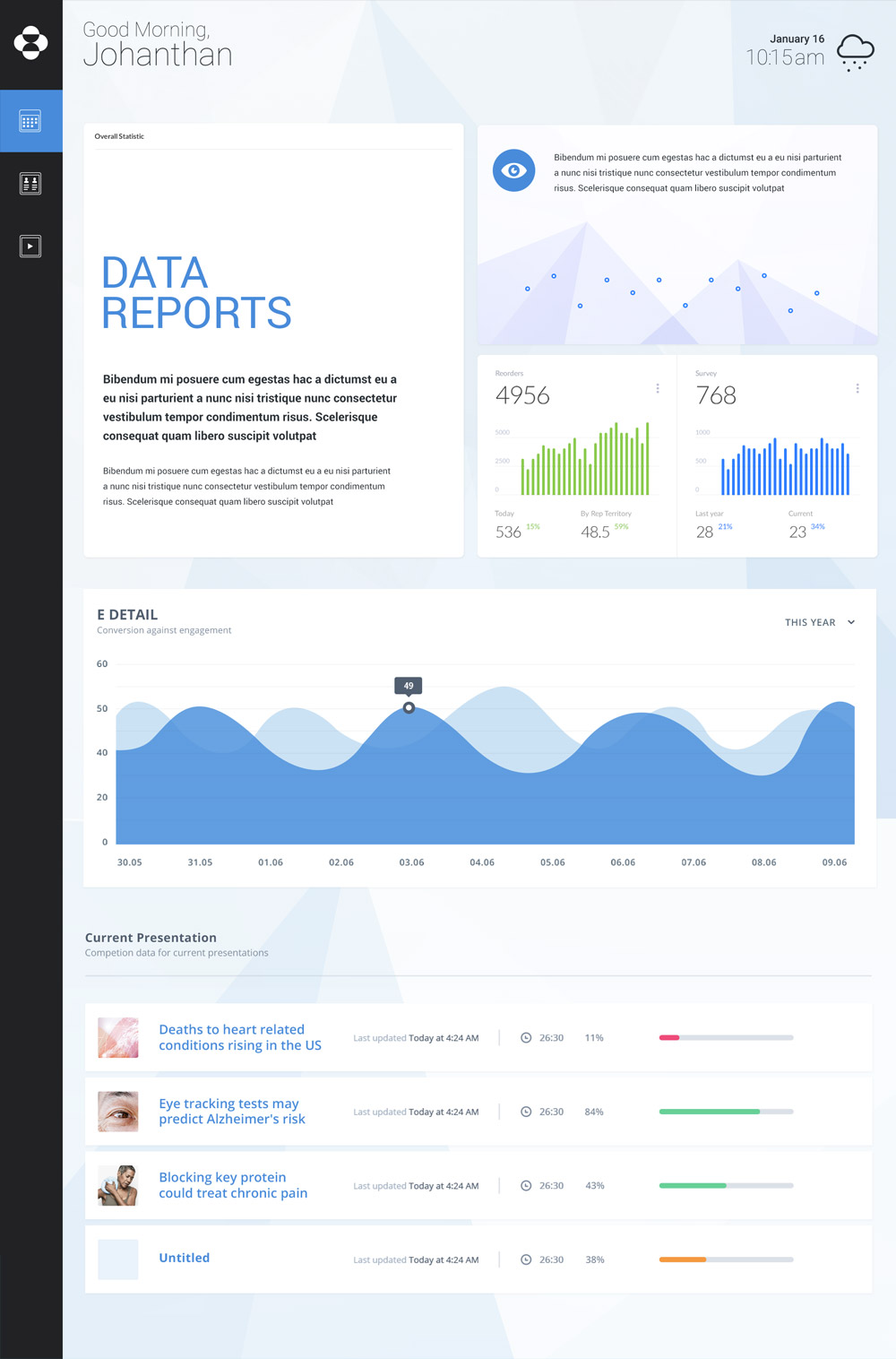 We designed smart modules so the platform could recommend a presentation that matched data points to the doctor.
By arming the sales reps with focused content, we gave them the ability to have more informed conversations, which helps build relationships and trust with the physicians.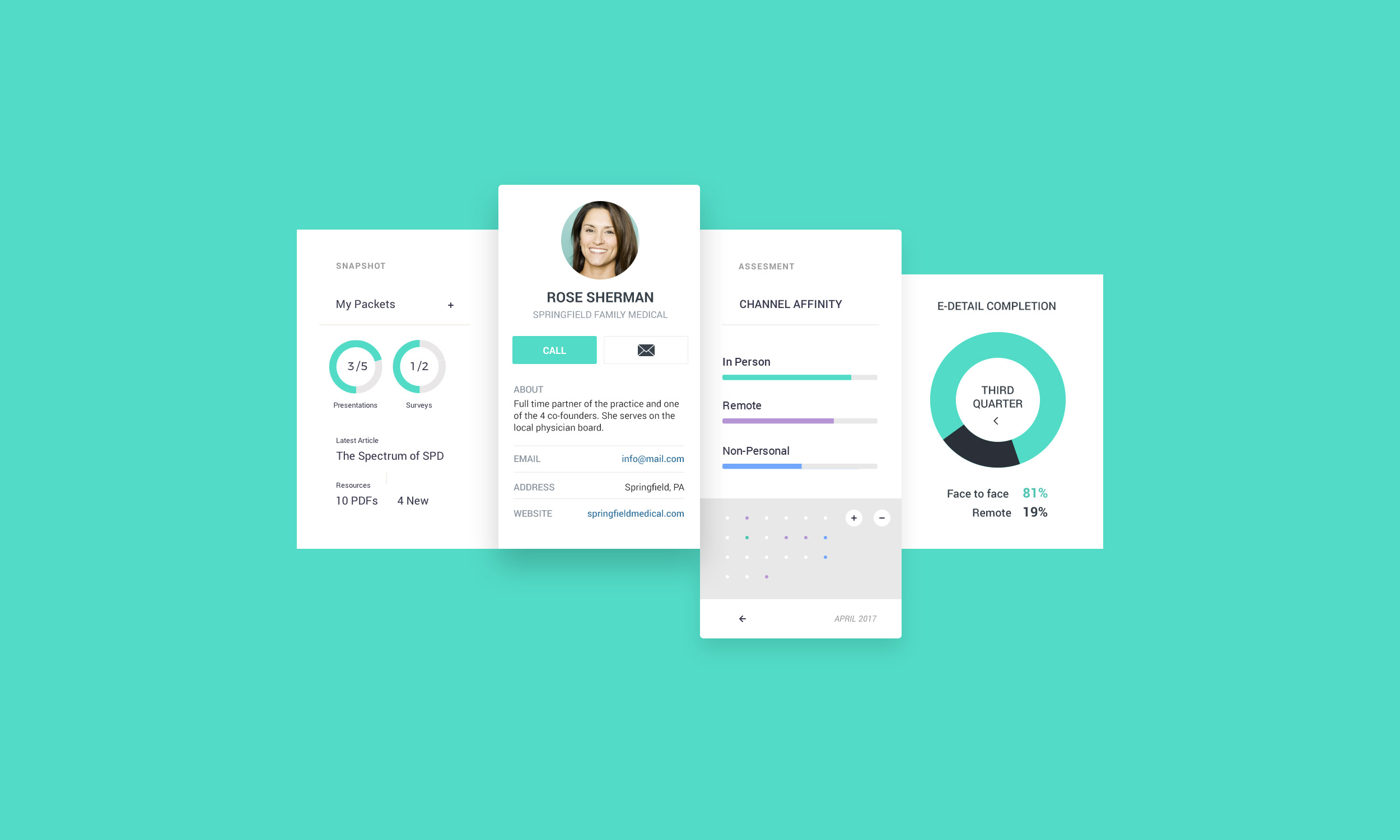 I created a series of infographics for Merck's team to use internally, to help promote the project to their sales reps.